The two webinars below were hosted as part of our 2020 Virtual Event and featured a panel of international fire scientists and managers. The webinar recordings, as well as speaker and presentation information, can be found below. You can also access the Slido webpage used during the question and answer session.
Presentation and Speaker Information
Impacts of COVID-19 on the 2020 Fire Season
Webinar Moderator
Matthew Thompson is a Research Forester with the Human Dimensions Program of the Rocky Mountain Research Station, USDA Forest Service. His research interests include risk and decision analysis, systems thinking, operations research and analytics, wildland fire management, and forest management. One of his current focal areas is addressing COVID-19 impacts on the health and capacity of the wildland firefighting community. In 2016, he received the Presidential Early Career Award for Scientists and Engineers.'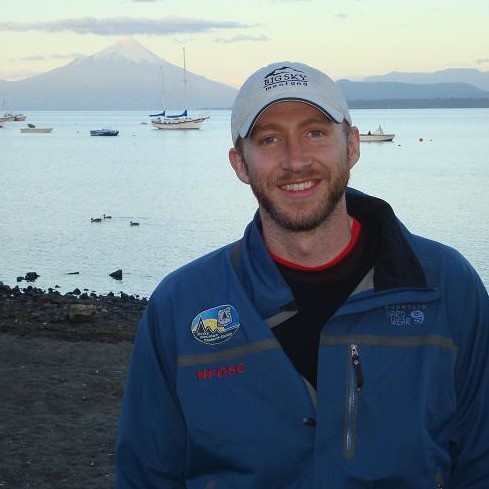 Wildland Fire Management under COVID-19: Results of a Global Survey
Cathelijne Stoof, Assistant Professor, Soil Geography and Landscape Group, Coordinator Wageningen Fire Centre, Wageningen University, Netherlands
This talk summarizes the results of a global survey that was conducted in May to clarify implications of COVID-19 restrictions on wildland fire management, map current thinking, and collate any plans, protocols or procedures to generate generic guidance for wildland fire professionals. An outlook will be given for a follow up survey to collect lessons learned this fall.
State of Disaster: Integrated Fire Management under Lockdown
Val Chalton, Managing Director, Landworks, South Africa
On 15 March 2020, the government used its Disaster Management Act of 2002 to declare South Africa's first National State of Disaster and placed the country under a hard lockdown.  This presentation will explore COVID 19 lockdown challenges for Integrated Fire Management (IFM), but also solutions and lessons learned that will affect the way we work in future.
Covid-19 Impacts in 2020 Argentina Fire Season
Tomás Withington, Forest Fire and Emergency Management Department, National Parks Administration, Argentina
This presentation will focus on the main and early impacts of COVID-19 in fire management in Argentina, focusing in National Parks.
Wildland Fire Management in Western United States during a Pandemic
Erin J Belval, Research Scientist, Department of Forest and Rangeland Stewardship, Colorado State University, USA
This presentation provides an overview of the 2020 fire season in the western United States and the impacts of COVID-19.
Impacts of COVID-19 on Forest Fire Management Activities in Tuscany Region
Cristiano Foderi, Research Fellow at UNIFI-Department of Agriculture, Food, Environment and Forestry (DAGRI), University of Firenze, Italy
During the first phase of COVID-19 lock-down, from the beginning of March until the end of May many protocols were applied to contain the COVID-19 infection in order to ensure essential services in forest fire management activities. Starting from fire fighting protocols, different impacts were observed from the field side and from the operation rooms side, making operators work more difficult. Many activities related to fire prevention, training and field research were postponed for almost 3 months, losing in some cases the opportunity to work for a year (e.s. prescribed burns and related experimental monitoring).
Integration of Fire Ecology and the Bioeconomy into Wildfire Management
Webinar Moderator
Claire is director of the University of Exeter wildFIRE Lab, an experimental fire testing lab that aims to improve our understanding of the flammability of ecosystems. She completed her PhD in 2005 looking at the possibility that wildfires could be ignited by large asteroid impacts with Earth. She then moved to University College Dublin where she researched how changes of the abundance of gases in the atmosphere influence flammability and then to U. Edinburgh's BRE Centre for Fire Safety Engineering to look at how plant and leaf morphology influences flammability and the energy release from wildfires. She has been at the University of Exeter since 2012 where secured ~£5 million in total to set up the experimental fire testing laboratory www.wildfire-lab.com and to support a range of research projects that aim to help us understand the flammability of ecosystems and how we might best manage wildfires.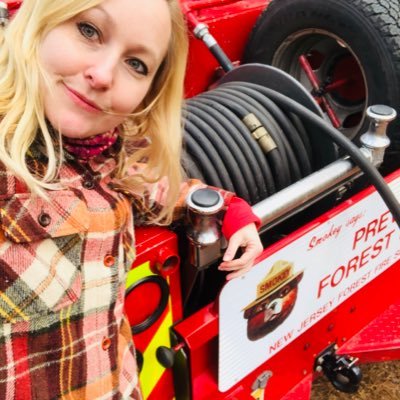 Sparking FireSmart Policies in the EU: The Importance of an Integrated Fire Management Approach
Nicolas Faivre, Policy Officer, DG Research and Innovation (RTD), European Commission, Belgium
The presentation will introduce the recent EU policy developments relating to wildfire risk management in line with the new EU Green Deal and how the Research & Innovation agenda serves these priorities will be addressed, including recent grants as well as opportunities for international cooperation on wildfire research.
Wildfire Management Paradigms in Africa: A SWOT Analysis
Esther Amoako, Lecturer,  Department of Ecotourism and Environmental Management, University for Development Studies, Ghana and PhD student, Rhodes University South Africa
Fire is an important tool, widely used in most rural livelihood activities as well as conservation sites in Africa. With the projected increasing incidence in the frequency and size of fires along with hotter and drier seasons, what are the prospects of fire management in Africa?
Indigenous Fire Regimes and Their Ecosystem Services in Desert Australia
Rebecca Bird, Professor of Anthropology, Pennsylvania State University, USA
People and their livelihoods with long histories of embeddedness in their ecosystems may provide substantial ecosystem services through traditional subsistence activities. In this talk, I draw on our long term ecological and ethnographic work with Martu communities in the Western Desert of Australia to show how indigenous cultural landscapes buffer against climate-driven increases in fire size, provide more habitat for native animal species, and increase plant diversity. The resulting ecosystem services that could be provided through encouraging traditional land use practices vastly outweigh the current operating costs of supporting these remote communities.
Fire Ecology as Guideline for Assessing Post-fire Risks
Marco Conedera, Research Unit Leader, Swiss Federal Institute for Forest, Snow and Landscape Research WSL, Switzerland
In mountain regions, forest fires represent an increased risk for natural hazards such as rock fall, shallow landslides, and debris flows. Knowledge on the post-fire stand dynamics are a prerequisite for assessing the temporal evolution of such risks.